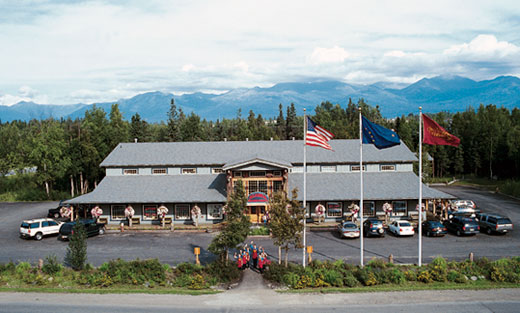 Every summer since 1946, children and adults in Alaska
have had a favorite summer activity — picking wild berries for Alaska Wild Berry Products. We always welcome their harvests with open arms. That's how we make the finest wild berry jams and jellies in Alaska.
That great tradition continues today 60 years later. Our berries come from all corners of the state and our goal remains the same: to bring the taste of delicious and wild Alaskan berries to as many people as possible. Our wild berry products started in 1946 with just a few items and have since expanded to nineteen jams and jellies, six syrups and sauces, dozens of chocolates and fudges, and other candies as well.
So sit back and marvel at the magnificent gifts that Alaska has to offer then share them with everyone you know! Thank you for being a part of our rich tradition with your gift giving, and we hope to see you in our store soon!
Kind regards,