Great Gift Packs & Baskets to Choose from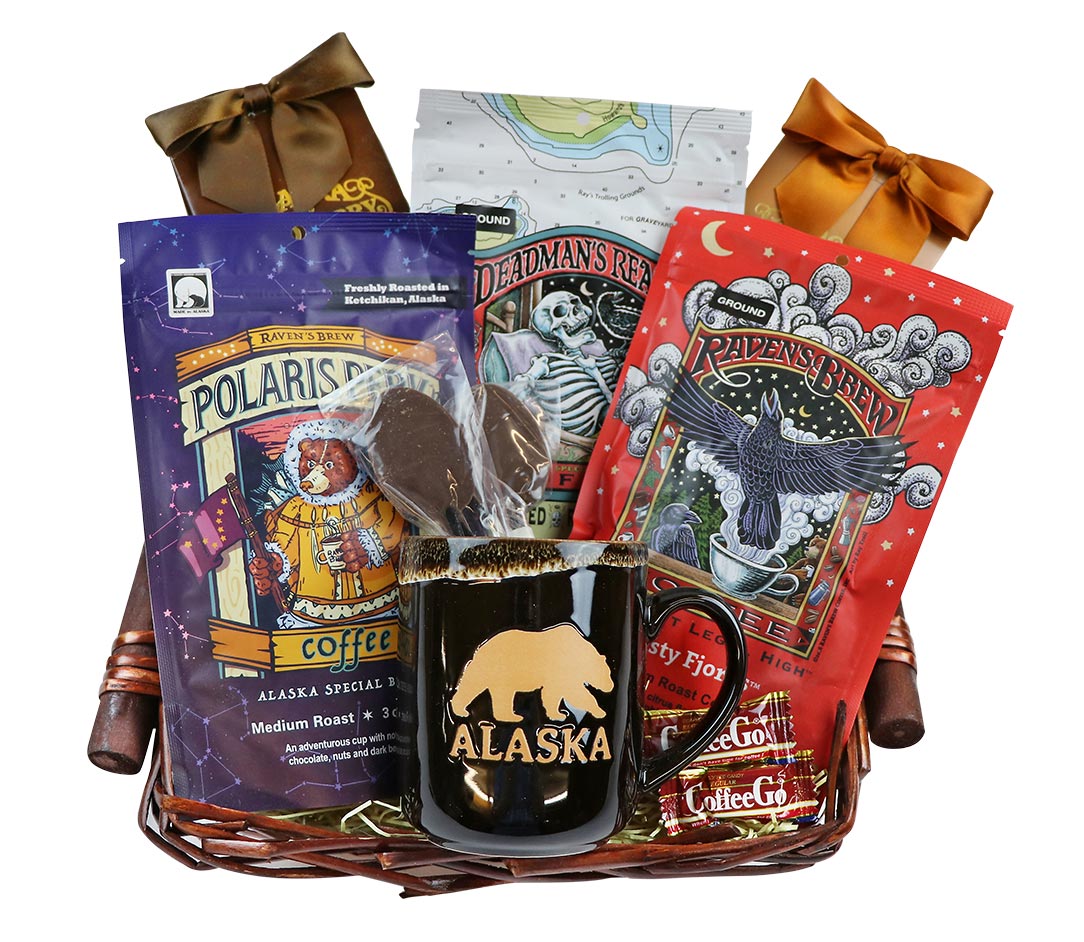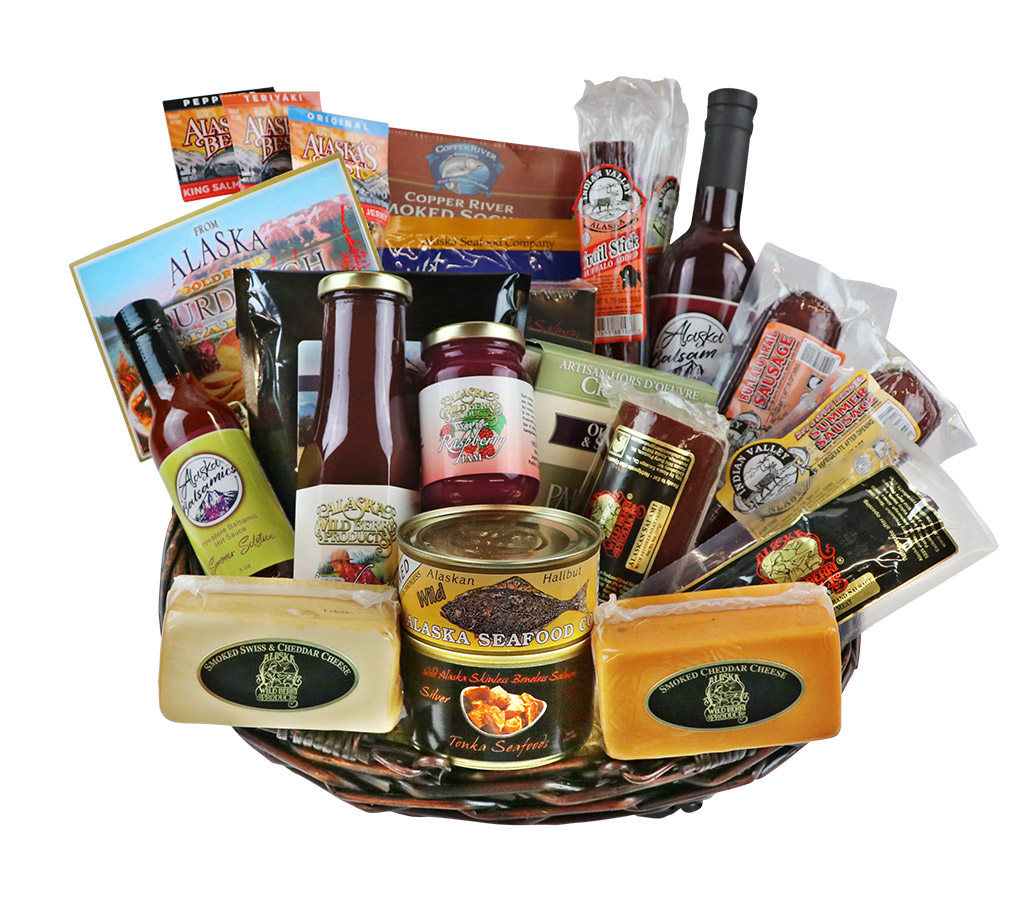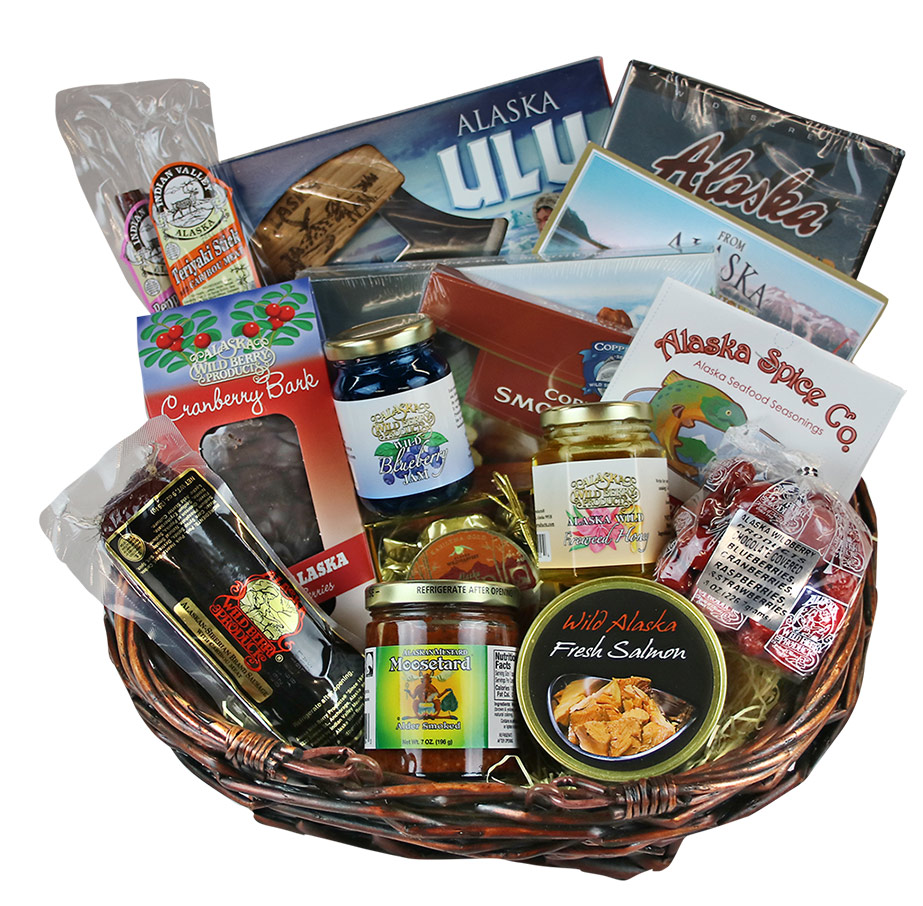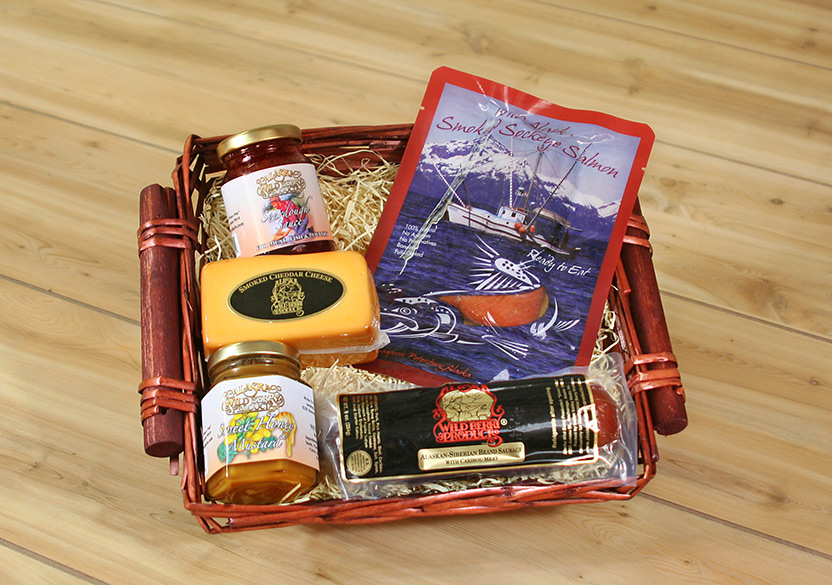 SIGNATURE JAMS & JELLIES
Current special - Choose any 3 flavors for only $15!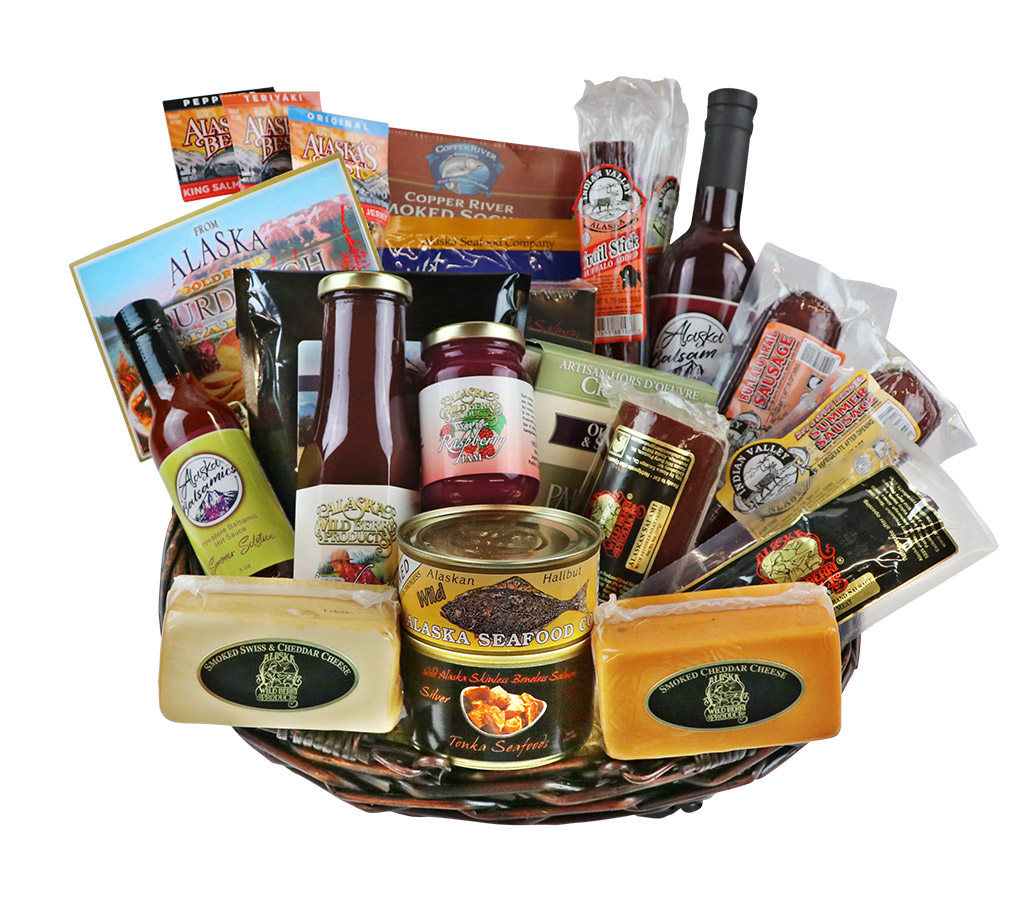 Homesteader Meat, Fish, Cheese Basket
Alaskan homesteaders accepted the challenge of clearing and improving 160-acre parcels of wild Alaskan land. With no neighbours or roads they had to pack in their own supplies.
That's why we've named our largest collection ever the Homesteader's Basket. With two dozen different Alaskan items even the hungriest homesteading family would have no trouble making it through the winter.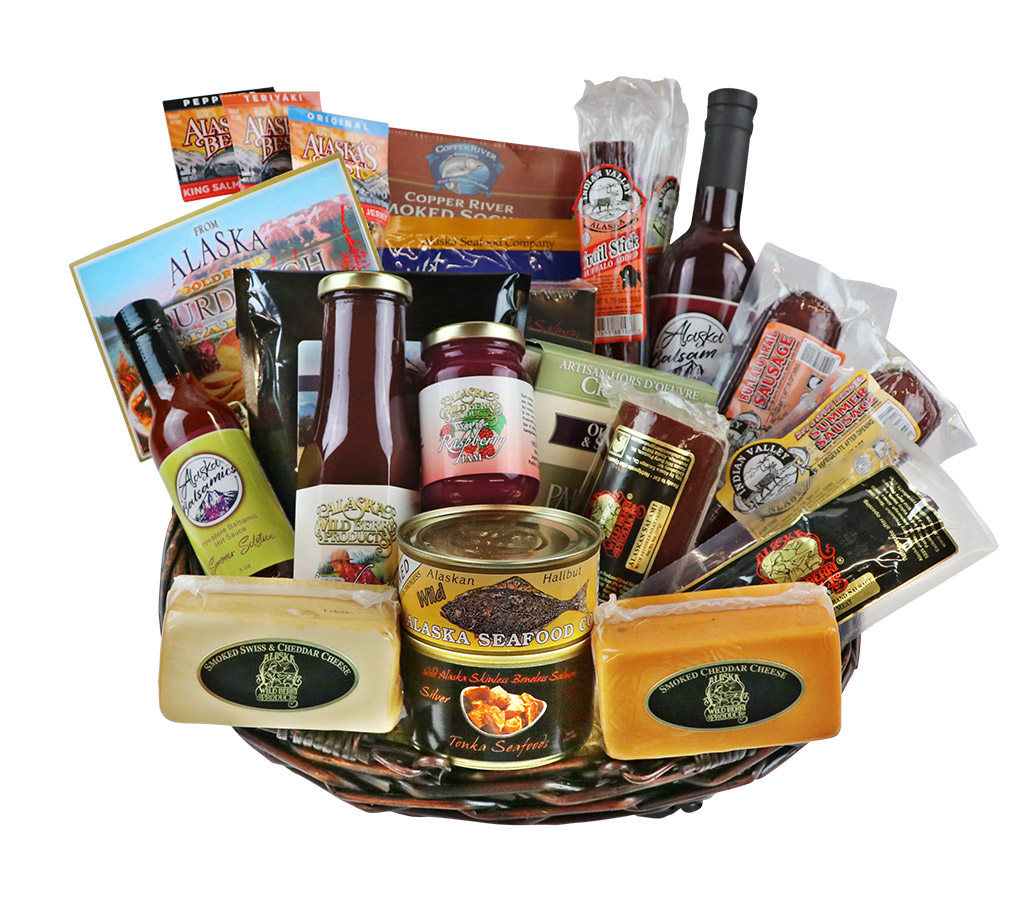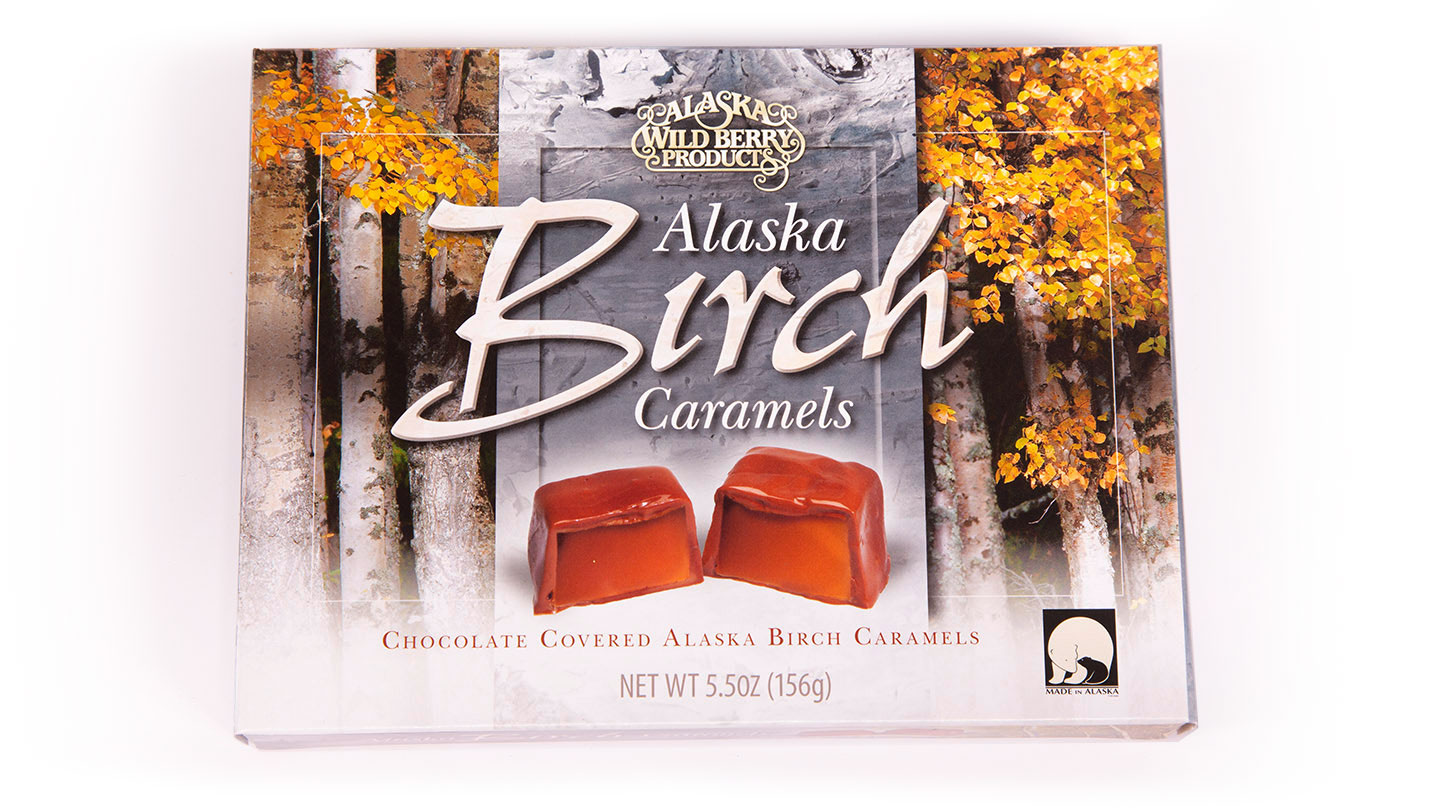 Alaska Birch Caramels
Fall in Alaska brings crisp temperatures, new snow and the splash of yellow birch leaves on the Last Frontier's autumnal palette that says the Birch sap is rising. We capture that delicate flavor in our Birch Caramels – a unique and totally Alaskan taste experience like no other.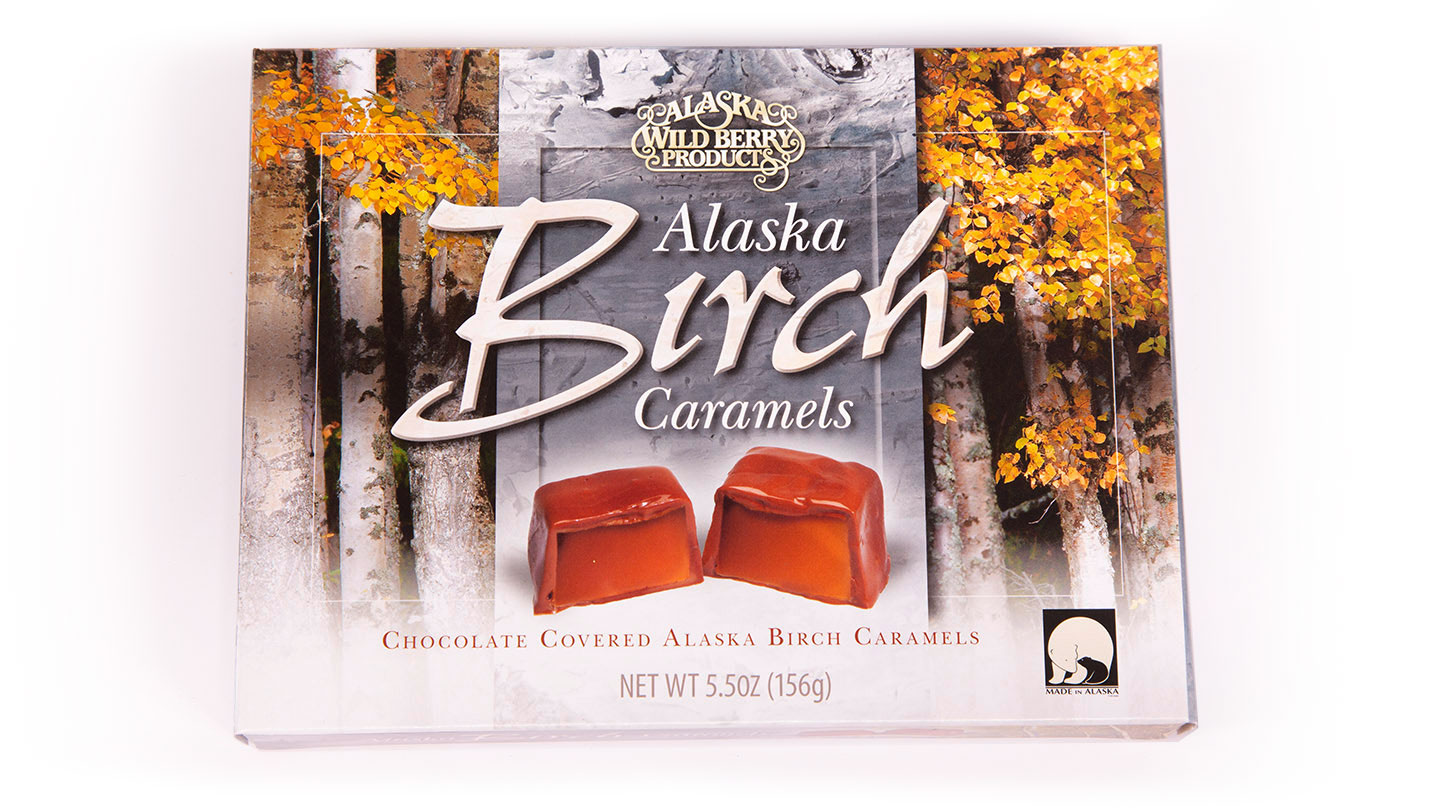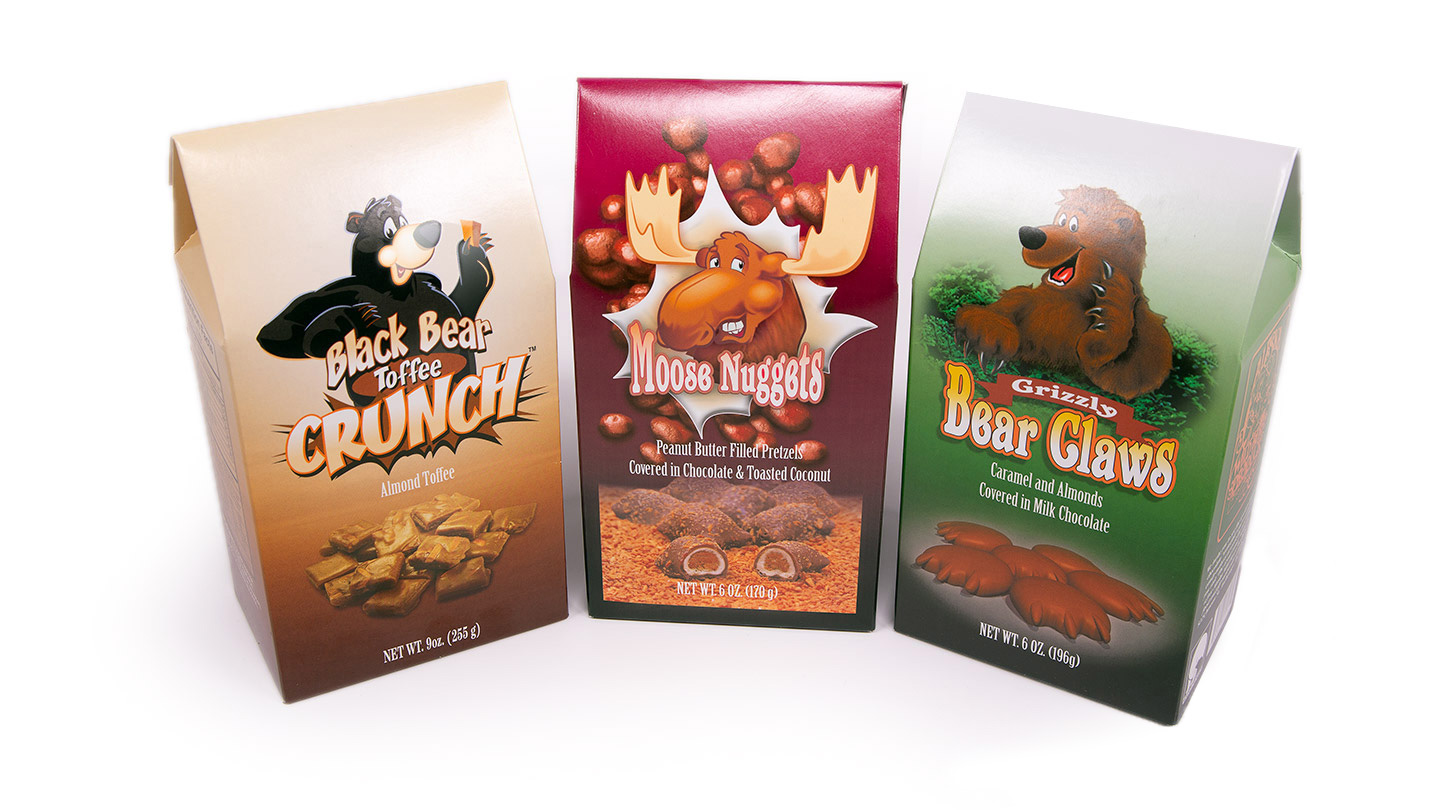 Alaskan Wild Animal Candies (three-pack)
These animal-inspired candies are all made right here in our own Candy Kitchens.
Moose Nuggets (8 oz.) Our award-winning peanut butter-filled pretzels covered with chocolate and toasted coconut.
Grizzly Bear Claws (8 oz.) Crushed almonds with creamy caramel, covered in milk chocolate.
Black Bear Toffee Crunch (9 oz.) Delicious and crunchy almond butter toffee.
Bear Berry Clusters (6 oz.) Caramel, pecans, and cranberries enrobed in rich dark chocolate.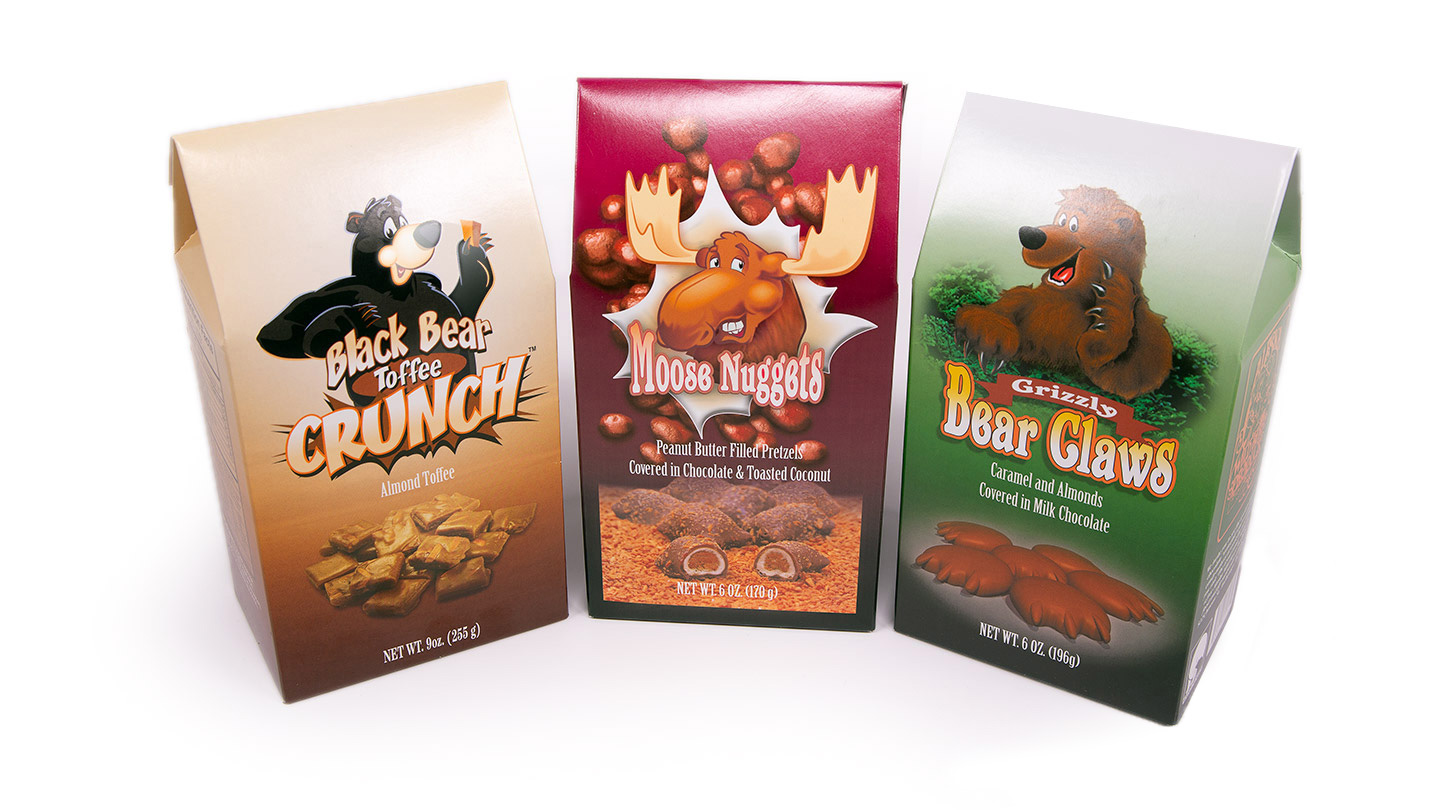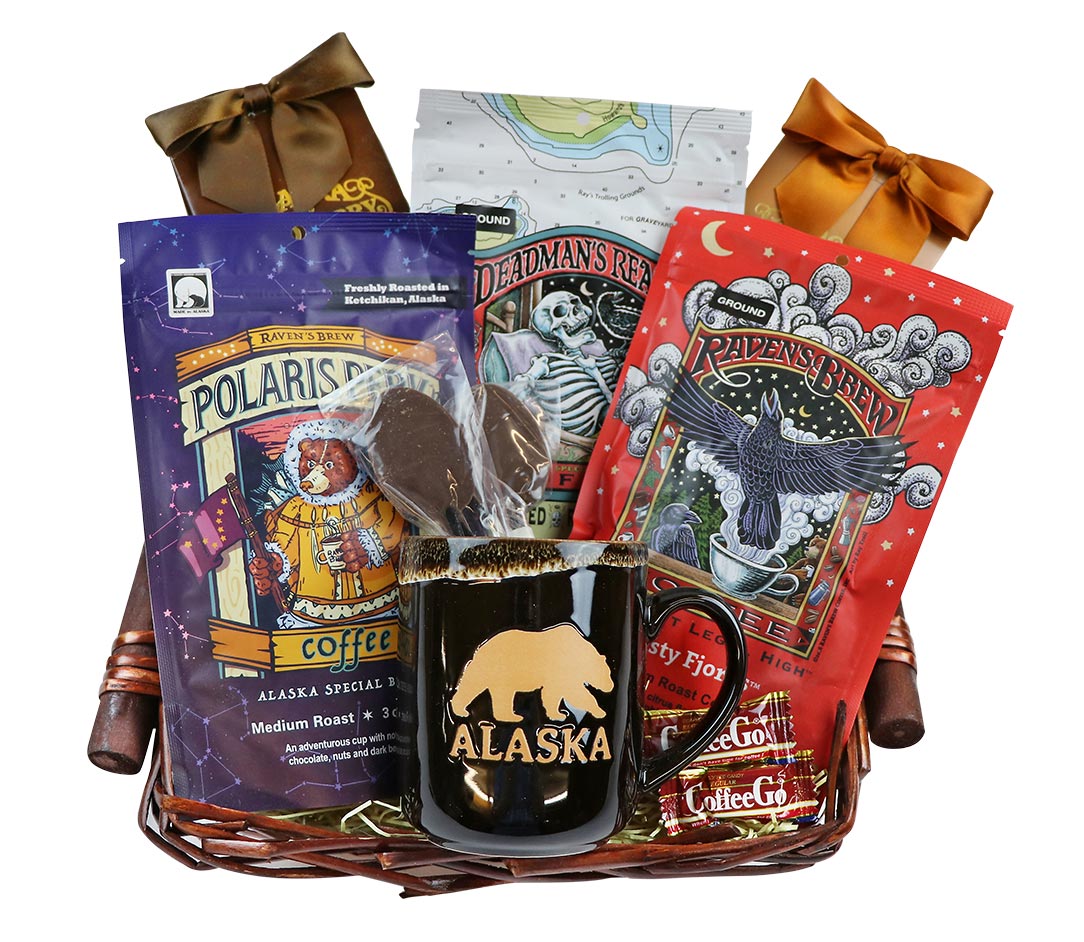 Alaska's Wake Up Call Gift Basket
Start off your day the Alaskan way with:
Alaska's very own Raven's Brew Blends – Polaris Perk, Deadman's Reach, and Misty Fjord Coffee
Espresso Caramels
Barista Blend Chocolate
Coffee Beans
Coffee-to-Go candies
Mocha mixer spoons
The basket also comes with an Alaskan souvenir mug!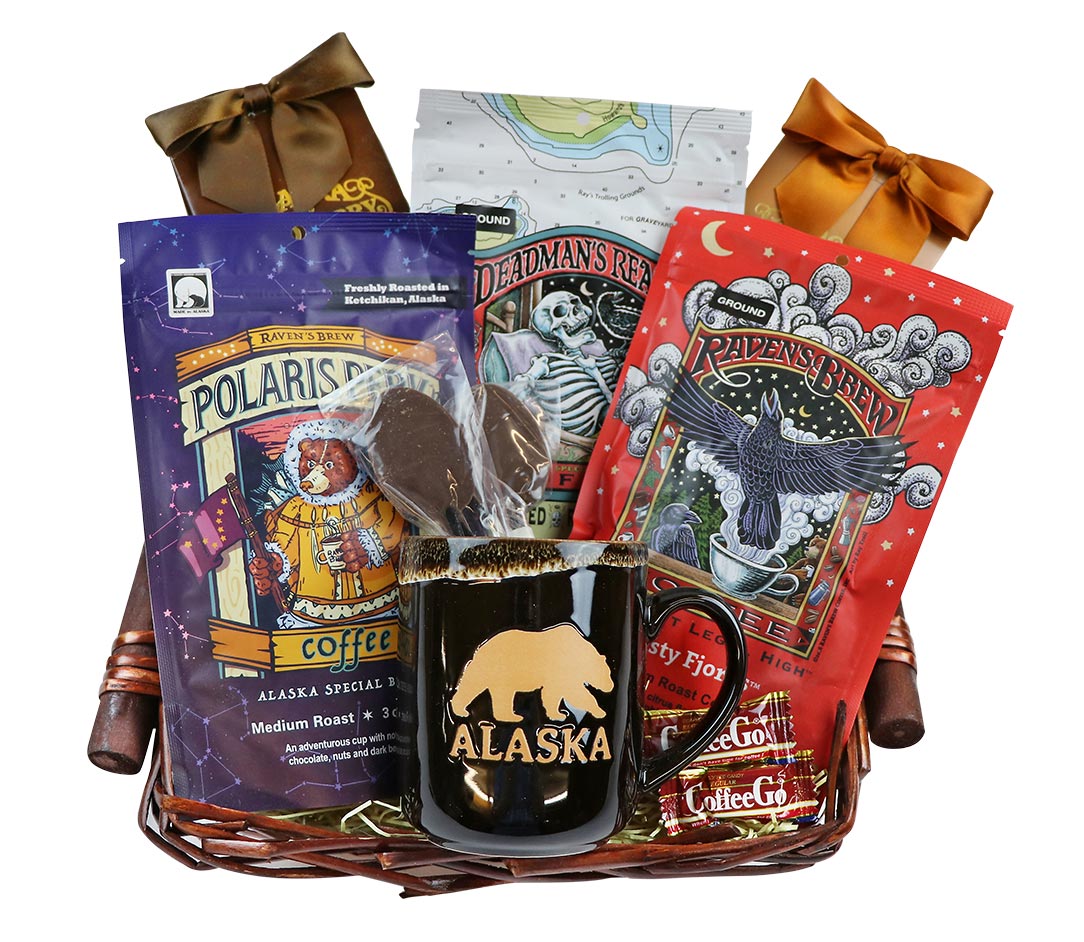 Alaska chocolates, wild berry jams and jellies, meats, cheeses and smoked salmon gift baskets & gift packs
Alaska's very best chocolate and souvenirs are at Alaska Wild Berry Products. Our wild berry jelly center chocolates and candies are thoughtful gifts. Our wildberry jams and jellies are made here in Anchorage. Our gift baskets include delicious chocolates, wild Alaskan salmon, and Alaskan meats, perfect for friends, family or as corporate gifts. Check out our smoked salmon and smoked halibut, reindeer sausage, smoked cheese, and honey, mustards, and sauces.
Great Gift Baskets to Choose from