Here's a glimpse of our kitchens where we make our
candies, jams, and jellies!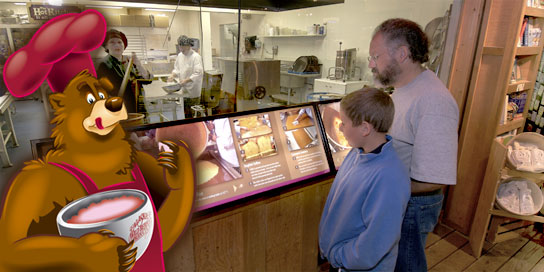 1) The kitchens of Alaska Wild Berry Products: The four kitchens are called the Jam and Jelly Kitchen, Hot Kitchen, Candy Kitchen, and the Molding Room. You can watch all four kitchens in action through the viewing windows in our store.